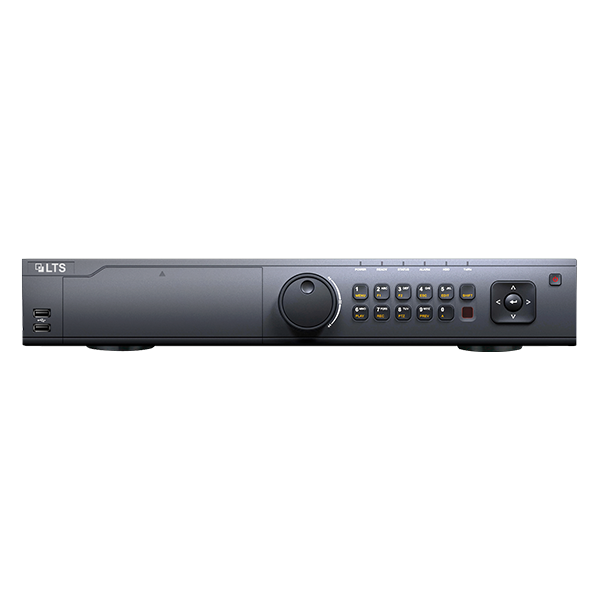 Sign In For Price
【LTS】

LTD8432K-ST, Platinum, 32 Channel HD-TVI DVR, RAID, 2U, Up to 10 TB capacity per HDD, No Pre-Installed Storage
Support H.265 Pro+/H.265 Pro/H.265 video compression.
Support HDTVI/AHD/CVI/CVBS/IP video input.
Max 48 IP cameras input (up to 8 MP).
Max 800 m for 1080p and 1200 m for 720p HDTVI signal.
Up to 10 TB capacity per HDD.
Support POS triggered recording and POS information overlay.
H.265 Pro+ can improve encoding efficiency and reduce the data storage cost.
Full channel recording at up to 8 MP resolution.
IP video input 16-ch (up to 48-ch) and up to 8 MP resolution.
Membership Level
Final Price
Earn Points
Number of Camera Channels:  32CH
Max. Storage Capacity:  40TB